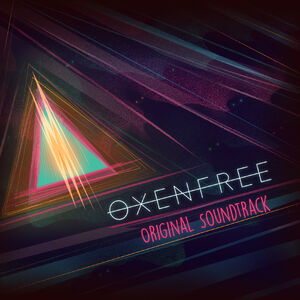 The Oxenfree OST features 21 tracks created by sound designer Andrew Rohrmann, otherwise known as scntfc.
For those who have a Skybound account, there is also an "Insiders EP" free for download. In addition, the OXENFREE Collector's Edition comes with a demo tape containing three songs credited to the Redheaded Bedwetters.
Trailers
Tracks
Ad blocker interference detected!
Wikia is a free-to-use site that makes money from advertising. We have a modified experience for viewers using ad blockers

Wikia is not accessible if you've made further modifications. Remove the custom ad blocker rule(s) and the page will load as expected.