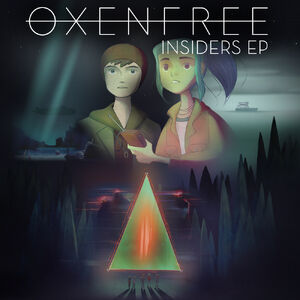 The Insiders EP features 4 tracks created by sound designer Andrew Rohrmann, otherwise known as scntfc.
The EP is a free download for those with a Skybound account.
Tracks
Beacon Bay
Beacon Beach

Morse code can be heard in this track which translates to "ALL IS LOST ALL IS LOST ALL IS LOST LOST."

Operation Olympic

This song is named for the first phase of Operation Downfall, the Allied plan for the invasion of Japan towards the end of World War II.

Better Not Go Alone

Alex can be heard saying "I can't leave without my friends. Okay?" in the background at 1:00.
Ad blocker interference detected!
Wikia is a free-to-use site that makes money from advertising. We have a modified experience for viewers using ad blockers

Wikia is not accessible if you've made further modifications. Remove the custom ad blocker rule(s) and the page will load as expected.